Books: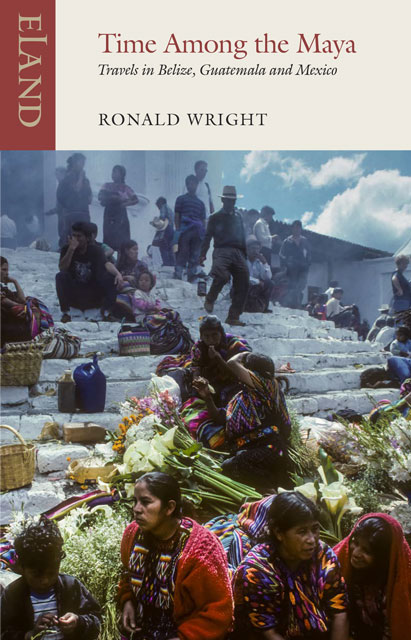 New editions of Ronald Wright's acclaimed Time Among the Maya and Cut Stones and Crossroads: A Journey in Peru were released in August 2020 by Eland Books, publishers of classic travel writing and biography.
Pico Iyer introduces this edition of Time Among the Maya, and Alberto Manguel introduces Cut Stones and Crossroads.  Each book also has a new afterword by Ronald Wright.
Eland's forthcoming edition of Wright's On Fiji Islands will be released this autumn.
A Fifteenth Anniversary edition of A Short History of Progress with a new introduction and update by Ronald Wright was released by Anansi in September 2019.
An excerpt from A Short History of Progress and podcast interview with Nahlah Ayed, host of CBC Radio IDEAS, can be heard here.
Articles:
Ronald Wright's review of John Hemming's latest book, People of the Rainforest, was published by the Times Literary Supplement (TLS) on March 20th.
Film:
For a trailer and other news about Surviving Progress, Martin Scorsese's documentary based on A Short History of Progress, please visit https://survivingprogress.com/