What is America? A Short History of the New World Order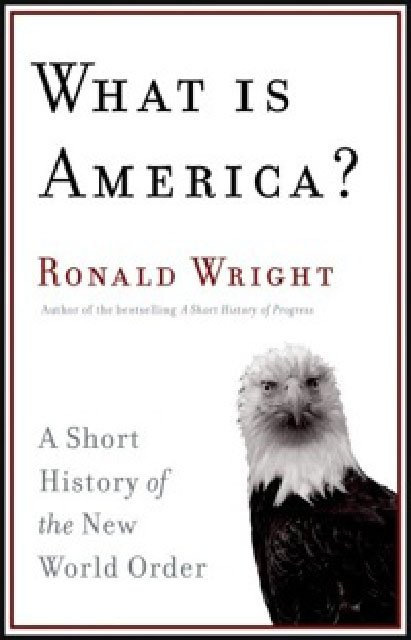 From the award-winning, #1 bestselling author of A Short History of Progress comes another surprising, frightening and essential book.
The United States is now the world's lone superpower, whose deeds could make or break this century. For better and worse, America has Americanized the world. How, in a mere two centuries, did a marginal frontier society become the de facto ruler of the world? Why do America's great achievements in democracy, prosperity, and civil rights often seem threatened by forces within itself?
What Is America? shows how this came about; how the United States, which regards itself as the most modern country on earth, is also deeply archaic, a stronghold not only of religious fundamentalism but of "modern" beliefs in endless growth and progress that have fallen under suspicion elsewhere in the west, a rethinking driven by two World Wars and the reckless looting of our planet.
What Is America? peels away historical myths to show how a legacy of conquest –from the old Indian wars to the wars of today –has shaped the modern world.
Honours
BC Book Prize Finalist A Globe and Mail Best Book of 2008 Number-One National Bestseller
Reviews
"A devastating and brilliant critique."
Winnipeg Free Press
"A provocative and well-argued book….Important [and] eminently worthwhile."
David M. Shribman (Pulitzer winner), Globe and Mail
"Eloquently persuasive…An angry book with an excellent case."
Geoff Pevere, Toronto Star
"Buoyed by its compact, fluid prose, this account is also noteworthy for its extensive footnotes, which document but also invite readers to delve deeper."
Booklist
"Wright's contribution feels like a voice added to a gathering zeitgeist, an accounting of past mistakes and transgressions that allows room for the possibility of better days ahead."
Montreal Gazette
"Brilliant."
The Walrus
Publishers in English: Knopf Canada, Da Capo (USA), Text (Australia & NZ)
Translations: French, Swedish, Chinese, Korean